Product Description
Download Flower Boom – Video Mapping Toolkit Vol.14
PNG Sequences with Alpha Channel for Projection Mapping Show
Floral design is always in trend. People want to see flowers when they're happy. As true symbols of life energy, these beautiful digital flowers can be everywhere! There is a solution for every possible architectural element. Roses, chamomiles, sunflowers, geraniums – here are the details of these elegant patterns!
38  animated architectural elements performed to flowers textures. PNG Scenes with Alpha channel. All Animation are handcrafted, and produced with love at AV Galerie. Full HD Resolution. 29 frames per second. For different architectural types. 3d animation. Architectural facade elements: Column, arcs, windows,  dentils, pediments, etc.
Flower Boom Video Mapping Toolkit consists of 38 handcrafted animated architectural elements (columns, windows, arcs, pediments, dentils, etc.). Floral patterns allow to draw digital still lifes during the video mapping show. Full HD resolution, 29fps and PNG scenes with alpha channels will make your performance look super professional and futuristic. Nature is ready to meet virtual reality, so Download the Flower Boom Toolkit exclusively at Video Mapping Store!
Produced for different Architectural Styles: Ancient / Islamic / Asian / Gothic / Modern / Baroque / Futuristic / Neo etc. Positive consequences guaranteed. Exclusive Video Mapping Trends. Create Video Mapping Projections 90% faster in higher resolution without plugins or scipts!

After the purchase You will get a confirmation Email with PDF invoice and links for digital instant download. If You will have any questions regarding your order You could reach us via Email: support@videomapping.store or Mobile, WhatsApp, Telegram or Viber by +43 676 391 10 49. Also by online chat webform our Support Manager could help You!

After purchase Video Mapping Toolkits we will send You a confirmation E-mail with access to download ZIP Files. Exclusive Video Mapping Trends. Perform Your Acrhitecture!
€139.00 Download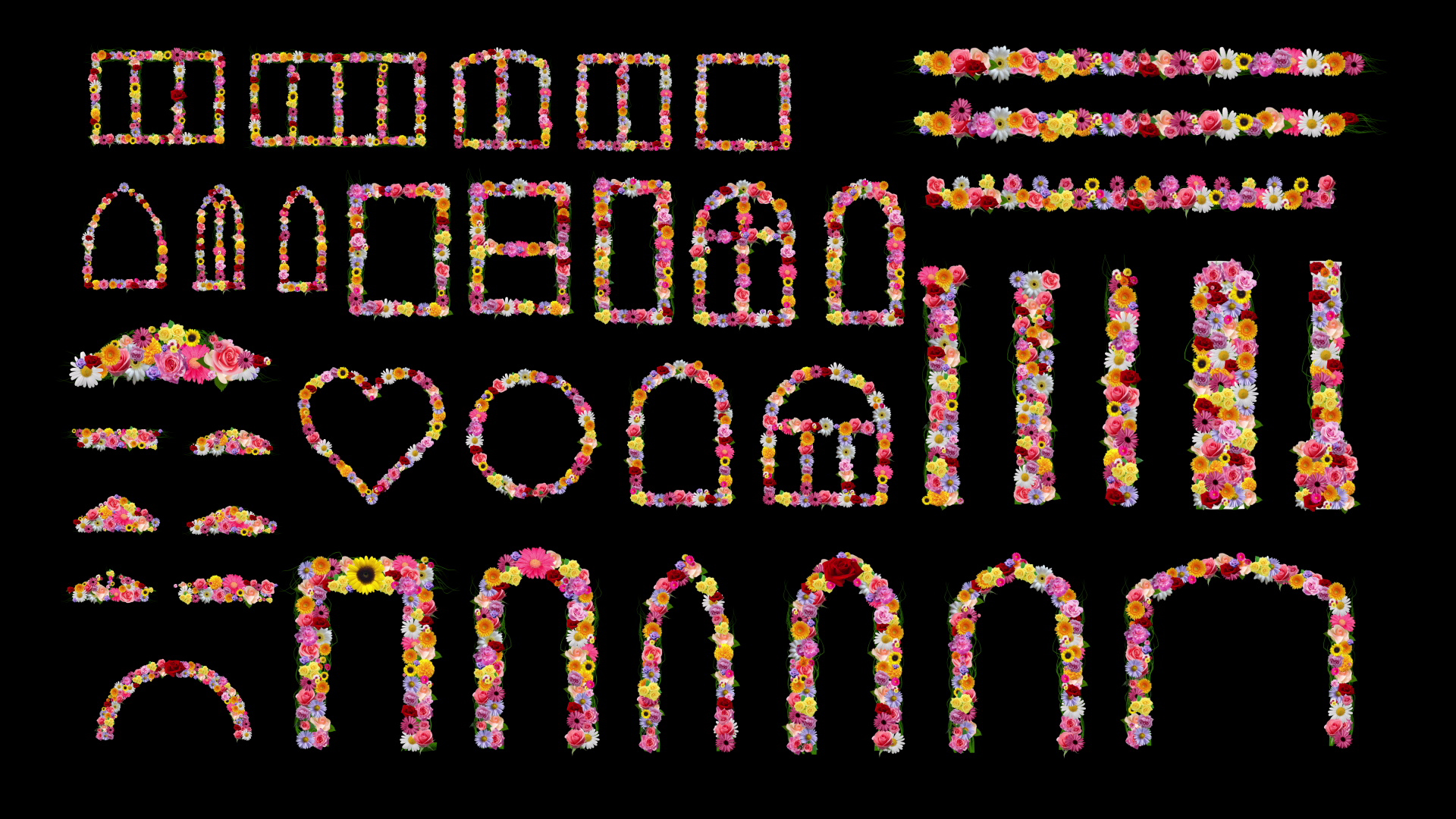 Create Video Mapping Projections 90% faster in higher resolution without plugins or scipts! Download Video Mapping Toolkit
€139.00 Download
Tags:

1080p, 3D, 60 fps, animation, architecture, arkaos, background, beauty, building, collision, colorful, columns, coolux, d3, facade, Flourish, flower, flowers, Full HD, hearts, lines, looped, love, modul8, moving, nature, outdoor, plant, projection, rose, seamless, slow, strokes, vdmx, velocity, videoart, vimeo, visuals, vjloops, wedding, white, windows, youtube