Product Description
Download Crystal Hall – Video Mapping Toolkit Vol.12
Ice, cold, icicles, snow, frost – these are not the most pleasant phenomena, are they? But they're extremely beautiful. We tried to show the frozen beauty with the help of crystal architectural elements for projection mapping shows! Build a true Snow Queen's palace, cold and cool, mysterious and enormous! 58  animated architectural elements with polygonal, noise geometry animation texture. PNG Scenes with Alpha channel. Full HD Resolution. 60 frames per second. For different architectural types. 3d animation Architectural facade elements: Column, arcs, windows, corbels, dentils, pediments, cupolas, etc. Crystal Hall Toolkit for Video Mapping was created for Visual Artists to make their projections professional and stylish. 58 architectural elements for any case (corbels, windows, domes, pediments, arcs, dentils, etc.) with Full HD Resolution and 60fps can be exclusively yours.
PNG scenes with alpha channels – all-inclusive! Minimalistic and chic, these animated polygonal geometrical patterns are ready to be projected! Produced in PNG Scenes with Alpha channel Full HD Video Resolution and frame rate from 29fps  (29 frames per second). For Architectural and interior Video Mapping Projections. Produced for different Architectural Styles: Ancient / Islamic / Asian / Gothic / Modern / Baroque / Futuristic / Neo etc. Positive consequences guaranteed. Exclusive Video Mapping Trends. Create Video Mapping Projections 90% faster in higher resolution without plugins or scripts!
PNG Sequences with Alpha Channel for Projection Mapping Show with geometric 3D animation effect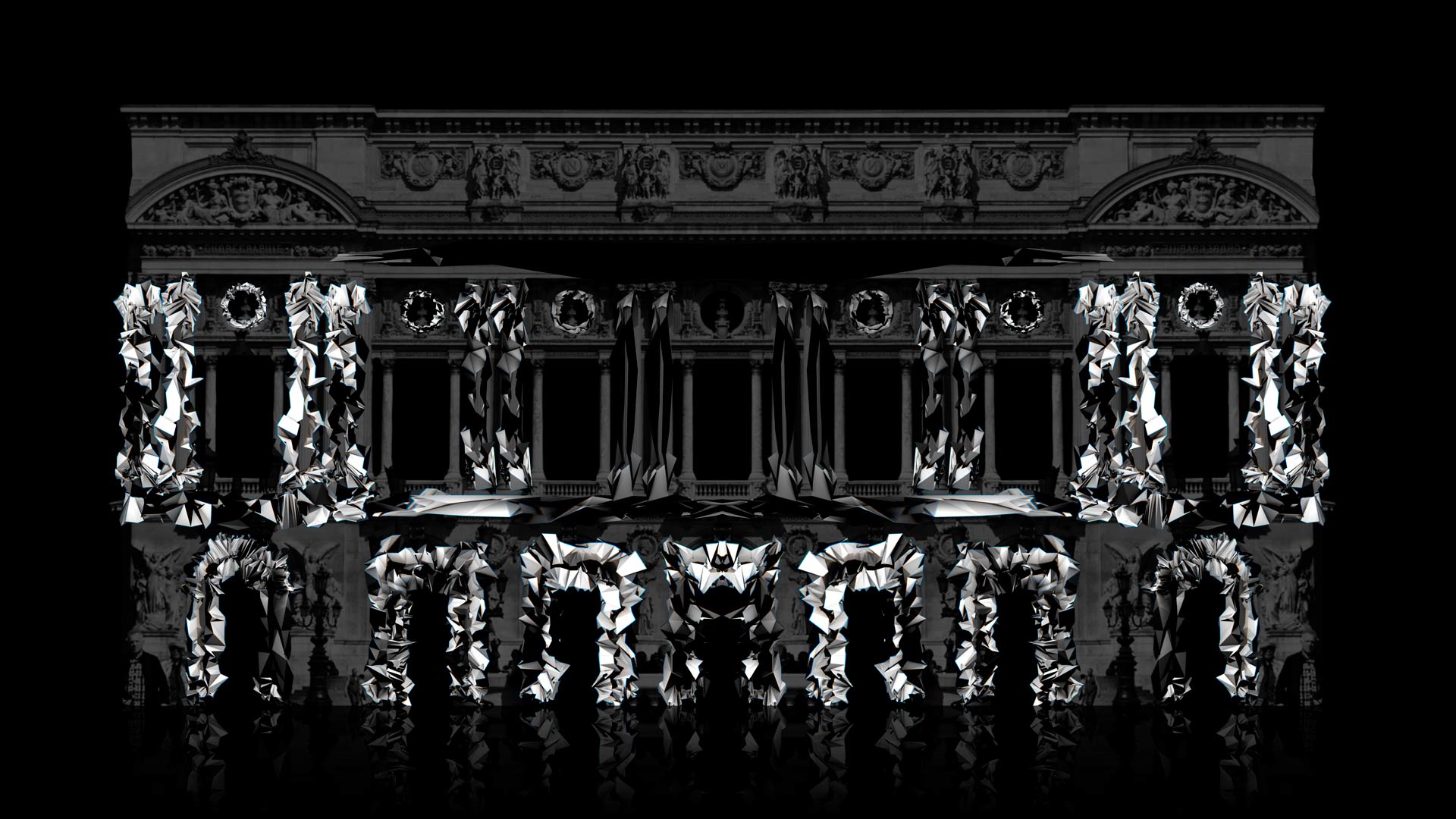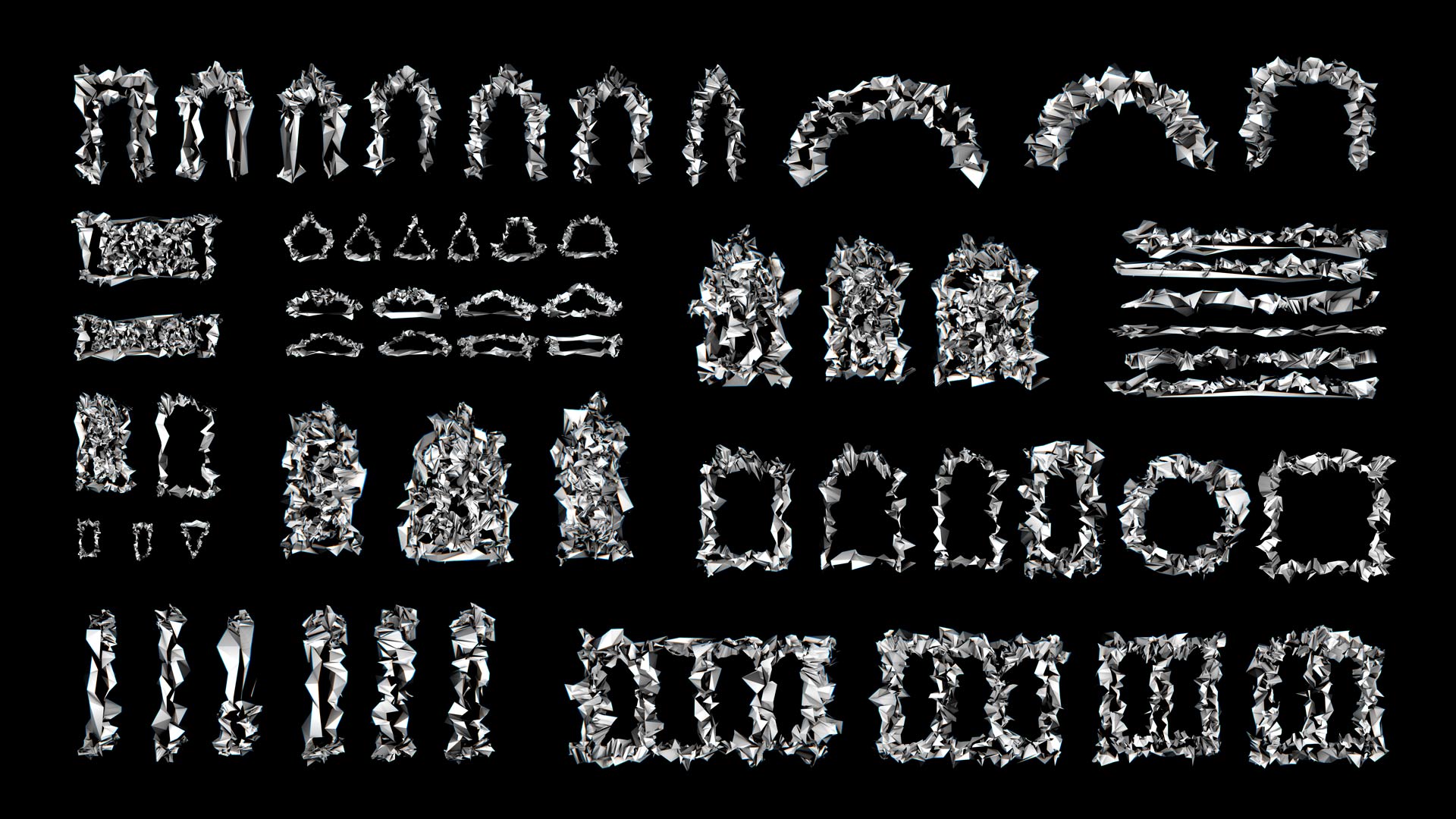 After the purchase You will get a confirmation Email with PDF invoice and links for digital instant download. If You have any questions regarding your order You could reach us via Email: support@videomapping.store or Mobile, WhatsApp, Telegram or Viber by +43 676 391 10 49. Also, by online chat webform our Support Manager could help You!
Video Mapping Tutorial

Create Video Mapping Projections 90% faster in higher resolution without plugins or scripts!
Tags:

2D, 30 fps, 3D, 3D Animation, Abstract, Adobe Premiere, After Effects, Alpha Channel, Animation, AR, Arcades, Arcs, Arkaos, Arts, Background, Baroque, Best, Black, Blue, Building, Church, Circle, Classical, Cloth, Colonial, Columns, Coolux, Cornice, Crystal, D3, Demo, Dentils, Displacement, Distortion, Doors, Elements, Extrude, Futuristic, Gate, Gates, Geometric, Glitch, Gothic, Grandvj, Greek, Hall, Haus, HeavyM, Historical, Home, House, Lightform, Looped, Madmapper, Modern, Modul8, Motion Graphics, Moving, Neoclassical, NotchVFX, Orientalism, Outdoor, Palace, Pediments, Photojpeg, Pilasters, Pillars, PNG Sequence, Polygonal, projection, Quad, Resolume, Rock, Roman, Romanesque, Rotate, Sculpture, Shape, Shattered, Slow, Sparkling, Squares, Temple, Texture, Touchdesigner, Tower, Vaults, Vdmx, Vimeo, White, Windows, Wireframe, XR, Youtube, Сastle