Product Description
Moon Dome – Video Mapping Loops Pack
Full HD Video Loops. Displace Effect Visuals
Positive consequences guaranteed. Video Mapping Loops Pack for Fulldome Projection. Produced special for VJ's and Media Artists, Mappers. Also can be used as Overlay/Multiplay Blending Masks for Live Mixing and VJing. Compatible with Resolume, Arkaos Grand VJ, Modul8, VDMX VJ Software. 18 High auqlity Vj Loops in higher 3K Resolution 3000×3000  Video Resolution / 29 fps (29 frames per second) / Quicktime Photojpeg video encoding .
After purchase Video Mapping Loops Pack we will send You a confirmation E-mail with access to download.
Exclusive Video Mapping Trends. Perform Your Acrhitecture!
€139.00 Download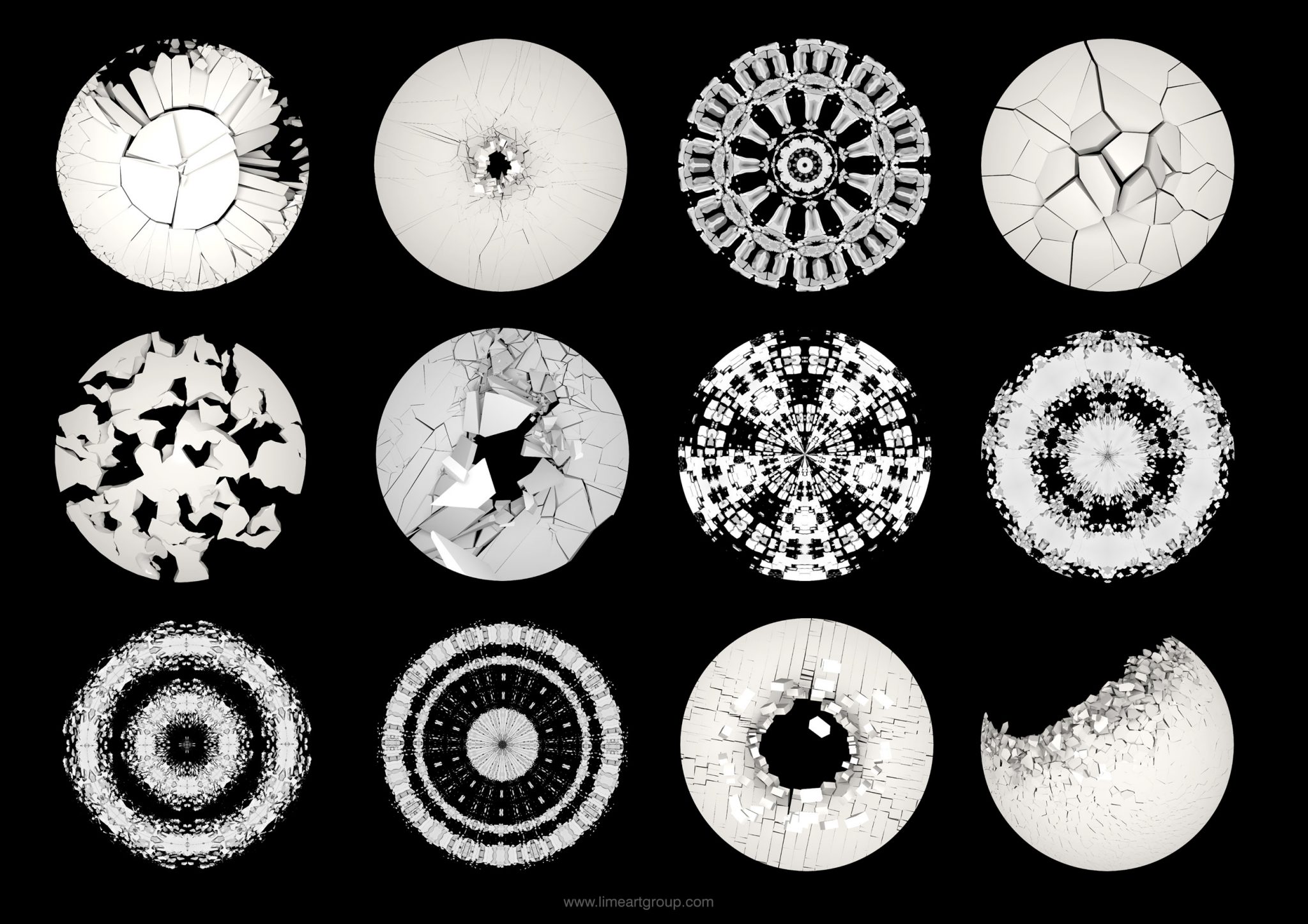 After Purchase any Video Mapping Loops Pack we will give You an access to download free VJ Loops.
Get more with LIME ART GROUP: Only for Video Mapping Store, LIME ART STORE and VJ Loops Farm Customers!
Download Fulldome

 Visuals! 
Tags:

2012, 29fps, 3D, 3K, 8K Fulldome, Abstract, After Effects Fulldome, animation, architecture, arkaos, background, black, bricks, building, collision, coolux, cubes, d3, displace, displacement, distortion, dome, extrude, facade, fallen, fast, fragmentation, fulldome, Fulldome Animation, Fulldome Companies, Fulldome Content, Fulldome Display, Fulldome Events, Fulldome Film, Fulldome Footage, Fulldome Fractals, Fulldome Motion Graphics, Fulldome on Demand, Fulldome Pack, Fulldome Plugins, Fulldome Pro, Fulldome Projection, Fulldome Shorts, Fulldome Shows, Fulldome Theater, Fulldome Tools, Fulldome Video, Fulldome Visuals, geometric, gray, hippotizer, impact, looped, madmapper, mappingvisuals, modul8, monochromatic, moving, outdoor, photojpeg, polygonal, projection, quicktime, Resolume, rock, rotate, seamless, shattered, slice, slow, squares, stein, Stock Footage, texture, triangles, uniform, Vdmx, velocity, Video Loops Pack, videoart, videofootage, videoloops, vimeo, visuals, VJ Loops Pack, vjclips, vjloops, voronoi, walls, white, wireframe, youtube