Product Description
Download Rose House – Video Mapping Toolkit Vol.19
PNG Sequences with Alpha Channel for Projection Mapping Show
Roses are red, violets are blue, this video mapping toolkit is waiting for you! No kidding, just look at these awesome architectural elements made of roses. They look super natural and realistic – can you feel the smell? Romantic floral arcs, windows, lines and attic – this set is fabulous!
20  animated architectural elements performed to flowers textures. PNG Scenes with Alpha channel.
Full HD Resolution. 29 frames per second.
For different architectural types. 3d animation. Architectural facade elements: Column, arcs, windows,  dentils, pediments, etc.
The unique product toolkit for video mapping. The toolkit Rose House - Video Mapping Toolkit Vol.19 contains geometric symmetric and assymmetric forms and shapes decorated by roses and flowers. The visual is produced in high quality video resolution and framerate 29fps. The toolkit is a great gift for the eight of March to make all ladies happy and relaxed.
Produced with love by . The product includes 20 scenes and full of romantics and love.

After the purchase You will get a confirmation Email with PDF invoice and links for digital instant download. If You will have any questions regarding your order You could reach us via Email: support@videomapping.store or Mobile, WhatsApp, Telegram or Viber by +43 676 391 10 49. Also by online chat webform our Support Manager could help You!

o Mapping Preview
€139.00 Download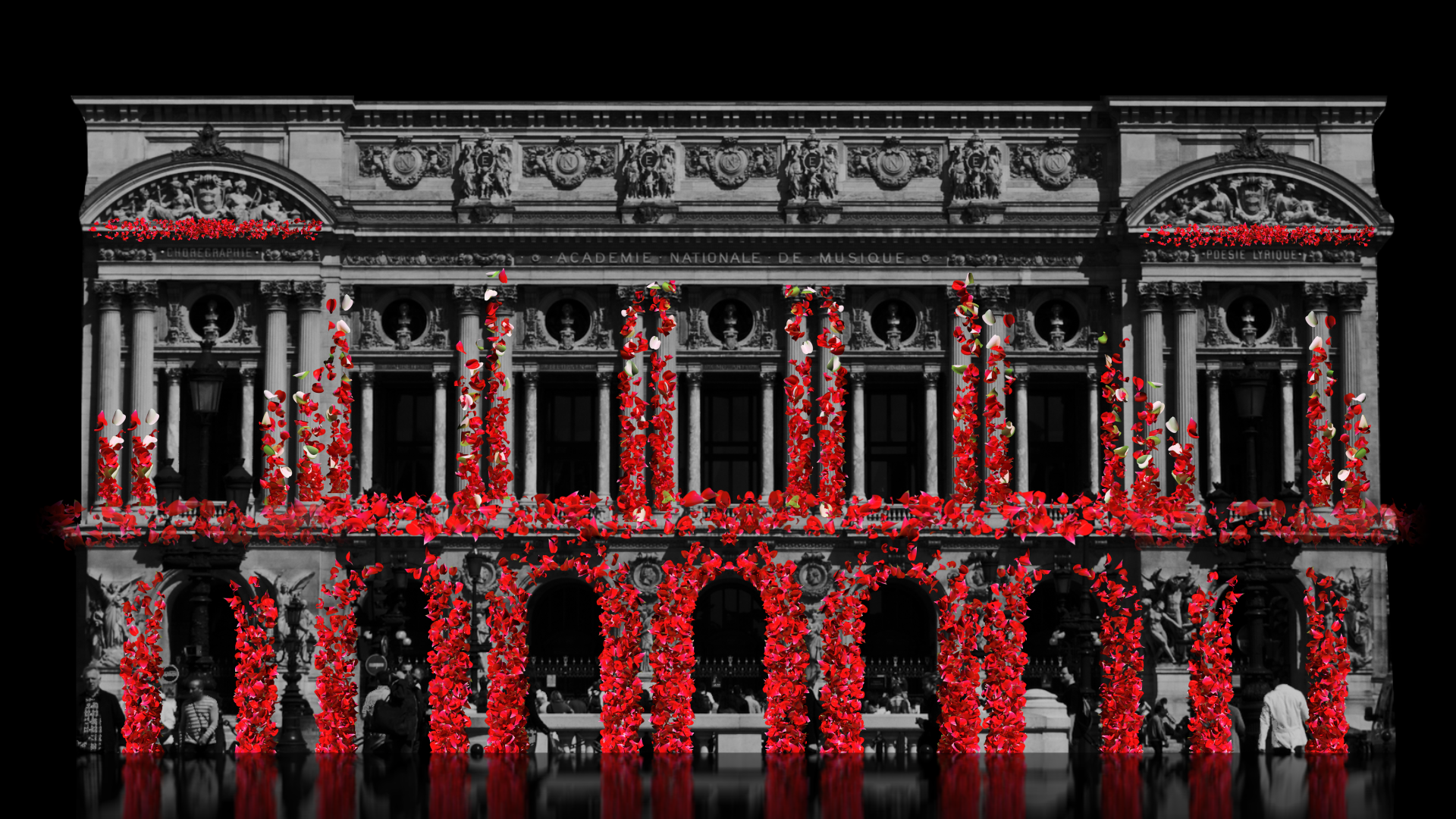 Create Video Mapping Projections 80% faster in higher resolution without plugins or scripts!
€139.00 Download
Tags:

1080p, 29fps, 3D, 3danimation, Abstract, AE, animation, architecture, background, beauty, bricks, building, columns, coolux, d3, facade, fast, Flourish, flower, flowers, france, looped, love, modul8, moving, nature, outdoor, petals, photojpeg, plant, png, polygonal, projection, quicktime, red, romantic, rose, rose house, rose vj loop, rotate, seamless, shattered, slow, squares, texture, valentines day, videomapping, vimeo, wedding, youtube