Product Description
Download Video Mapping Toolkit – Ice Palace
PNG Sequences with Alpha Channel for Projection Mapping Show
52  animated architectural elements performed at Ice Animated Texture. Frozen Effect. PNG Scenes with Alpha channel. Full HD Resolution. 29 frames per second (29fps). For different architectural types and styles. Animated architectural facade elements: Column, arcs, windows,  dentils, pediments, etc.
Make high resolution scenes in Adobe After Effects. Mix Animated architectural facade elements by you wish or creative task. We produce Video Mapping Projection Toolkits for different architectural styles: Gothic, Roman, Barroco, Moderne, Victorian and more.
Video Mapping Preview
After purchase Video Mapping Toolkits we will send You a confirmation E-mail with access to download ZIP Files. Exclusive Video Mapping Trends. Perform Your Acrhitecture!
€169.00 Add to cart
After Purchase any Video Mapping Toolkit we will give You an access to download free VJ Loops.
Get more with LIME ART GROUP: Only for Video Mapping Store, LIME ART STORE and VJ Loops Farm Customers!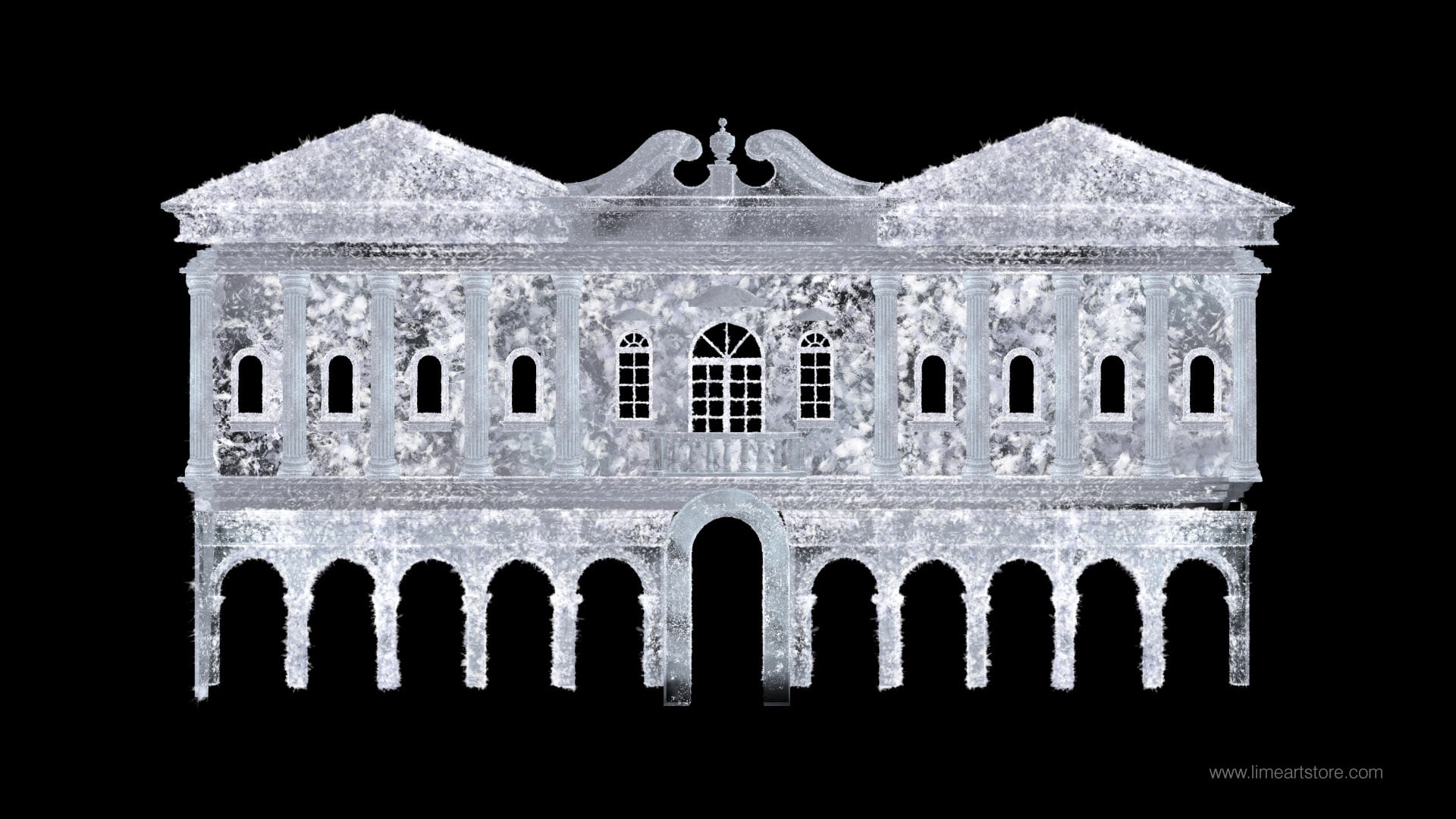 Create Video Mapping Projections 80% faster in higher resolution without plugins or scripts!
€169.00 Add to cart
Additional Information
| | |
| --- | --- |
| Resolution | FullHD 1920X1080 |
| Framerate | 50fps |
| Encoding | PNG Sequences |
| Alpha Channel | Yes |
| Looped | Yes |
| Quantity | 54 |
| Size | 5Gb |
Tags: 1080p, 2017, 2d, 30fps, 3d, 3danimation, abstract, ae, aftereffects, alphachannel, animation, architecture, background, black, blue, bricks, building, columns, coolux, d3, facade, fast, france, fullhd, hippotizer, ice, Ice Palace, ice vj, ice vj loop, looped, madmapper, mappingvisuals, modul8, motionbackgrounds, moving, outdoor, photojpeg, png, polygonal, projection, quicktime, rock, rotate, seamless, shattered, slow, squares, texture, videomapping, vimeo, visuals, white, winter vj, winter vj loop, wireframe, youtube