Product Description
Download Golden Age – Video Mapping Toolkit Vol.20
PNG Sequences with Alpha Channel for Projection Mapping Show. Gold Vintage Animated Textures
Architectural elements of various vibrant colors (green, pink, violet, blue, red and their omnifarious shades) will help you to eventually create the show of your dream. Life's too long to wait and hesitate – grab this tool kit, turn on your imagination and become the best in your field! it's gonna be the golden  age of your video mapping career! 36 animated architectural elements performed to full of romantics and love. PNG Scenes with Alpha channel. Full HD Resolution. 29 frames per second. For different architectural types. 3d animation. Architectural facade elements: Column, arcs, windows,  dentils, pediments, etc.
Awesome Gold Color animated architecture elements for projection mapping show. The toolkit Golden Age - Video Mapping Toolkit Vol.20 contains 36 PNG Sequences symmetric and assymmetric forms and shapes decorated by gold vintage elements. The visual is produced in high quality video resolution and framerate 29fps.
Produced with love. 

After the purchase You will get a confirmation Email with PDF invoice and links for digital instant download. If You will have any questions regarding your order You could reach us via Email: support@videomapping.store or Mobile, WhatsApp, Telegram or Viber by +43 676 391 10 49. Also by online chat webform our Support Manager could help You!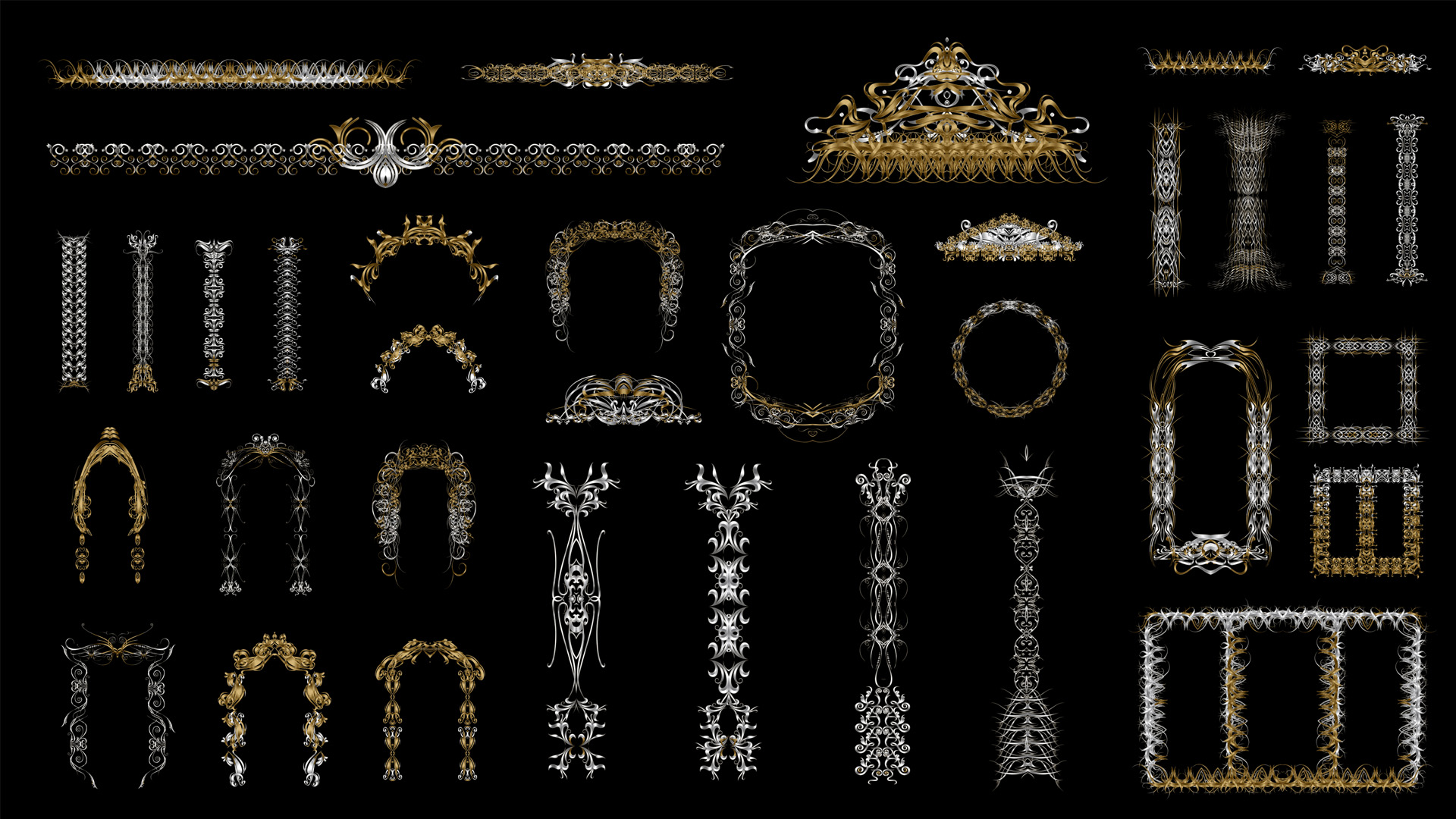 Exclusive Video Mapping Trends. Perform Your Acrhitecture!
€139.00 Download




You can also change color of PNG Scenes and get completly new look. Just express yourself.



Create Video Mapping Projections 80% faster in higher resolution without plugins or scripts!
€139.00 Download
Tags:

1080p, 29fps, 2D, 3danimation, Abstract, AE, Animation, architecture, background, Building, castle, Columns, coolux, crown, d3, Decor, empire, Facade, Flourish, france, Gold, golde, golden, King, looped, Luxury, Modul8, outdoor, palace, petals, png, projection, queen, rich, rotate, shattered, shiny, slow, sparkles, sparkling, texture, treasure, vimeo, vintag, Vintage, youtube