Product Description
Download Chubaka – Video Mapping Toolkit Vol.9
PNG Sequences with Alpha Channel for Projection Mapping Show
Silver architectural elements with extraterrestrial hairy texture can become the most favorite pieces in any visual perfectionist's collection. Chubaka designs looks classic and futuristic in the same time, which makes it perfect for any kind of projection mapping performance. Feel this vibe and get inspired!
54  animated architectural elements with hair animation texture. PNG Scenes with Alpha channel. For different architectural types Architectural facade elements: Column, arcs, windows, corbels, dentils, pediments, cupols, etc. The Height is 1080 pixels. 29 Fps. Produced special for  Architectural building Projections and 3d video Mapping. Create. Mix. Compose
Architectural 3D mapping has never been so exciting and professional! Hi Chubaka is an exclusive collection of 54 animated architectural elements (corbels, windows, domes, pediments, arcs, dentils, etc.) for your light performances. 50fps in conjunction with Full HD Resolution will make your performances look extra cool.
Quicktime Photojpeg & PNG scenes with alpha channels are also important benefits for any Visual Artist. Download Video Mapping Toolkit Vol.9 at LIME ART STORE to enjoy exclusive design and the highest quality of your art!
Produced in PNG Scenes with Alpha channel Full HD Video Resolution and framerate from 29fps  (29 frames per second). For Architectural and interior Video Mapping Projections. Produced for different Architectural Styles: Ancient / Islamic / Asian / Gothic / Modern / Baroque / Futuristic / Neo etc. Positive consequences guaranteed. Exclusive Video Mapping Trends. Create Video Mapping Projections 80% faster in higher resolution without plugins or scipts!

After the purchase You will get a confirmation Email with PDF invoice and links for digital instant download. If You will have any questions regarding your order You could reach us via Email: support@videomapping.store or Mobile, WhatsApp, Telegram or Viber by +43 676 391 10 49. Also by online chat webform our Support Manager could help You!

€139.00 Download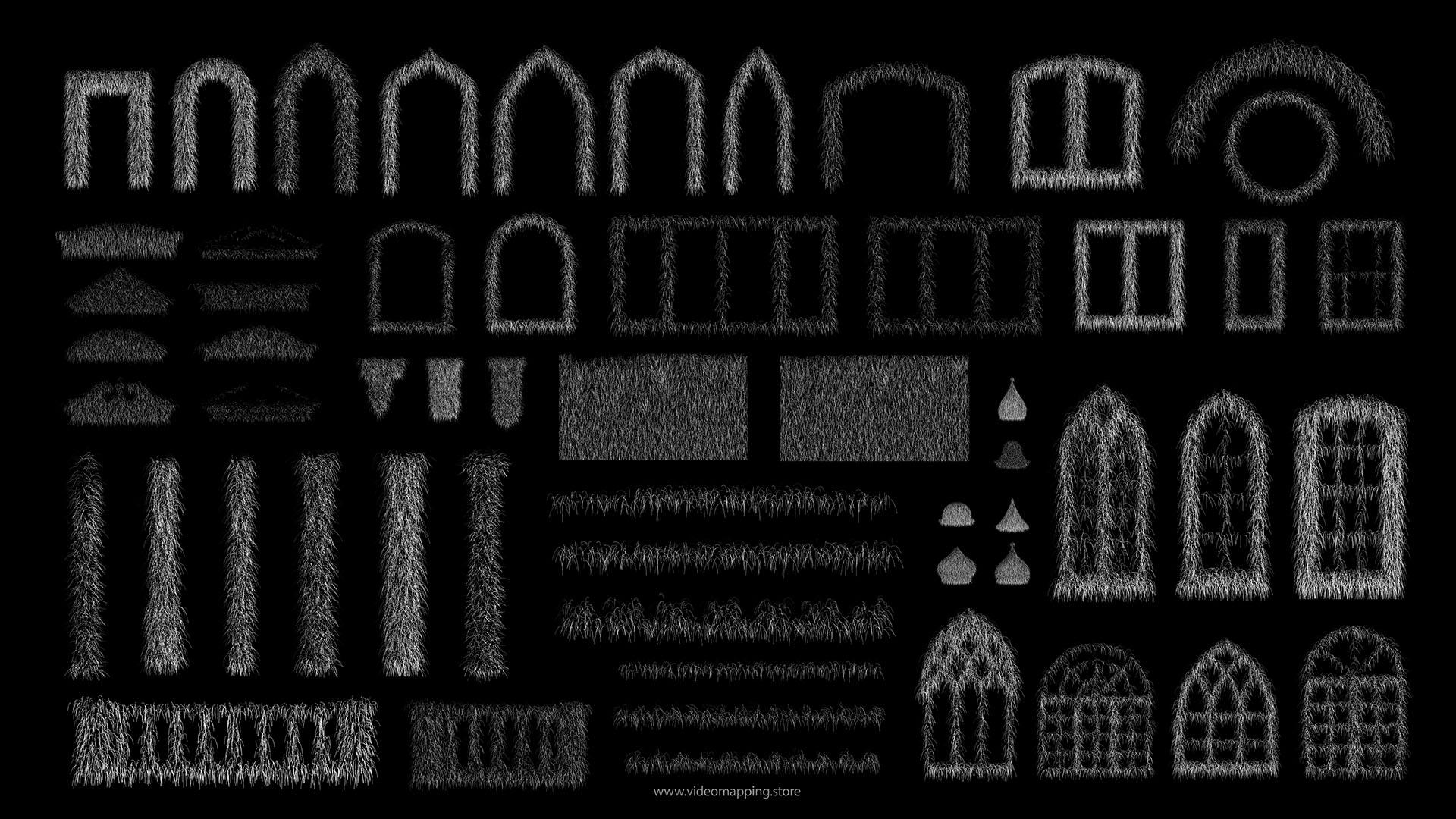 Create Video Mapping Projections 80% faster in higher resolution without plugins or scripts!
€139.00 Download
Tags:

1080p, 30fps, 3D, 3danimation, Abstract, AE, Animation, architecture, background, Black, Blue, bricks, Building, chewbaka, chubaka, Columns, coolux, d3, Facade, Fast, forest, france, grey, Hair, hairy, looped, Madmapper, Modul8, moving, outdoor, photojpeg, png, Polygonal, projection, Quicktime, rock, rotate, seamless, shattered, slow, Squares, texture, vimeo, Visuals, white, wild, youtube