Product Description
Download Video Mapping Toolkit Vol.18 – Christmas Tree!
UHD Motion Graphics & 3D Animation for Projection Show
Video Mapping Toolkit Vol.18 – Christmas Tree. Produced in PNG Scenes with Alpha channel Full HD – 4K Video Resolution and framerate  30fps  (30 frames per second).
For Architectural and interior Video Mapping Projections. Growing Plants animation of Architectural, facade elements. Produced for different Architectural Styles: Ancient / Islamic / Asian / Gothic / Modern / Baroque / Futuristic / Neo etc. Pastoral, yet aggressive version of what takes place in a city, which inhabitants had left. Oblivion portrayed in its best – Green Nature Pack. Positive consequences guaranteed.
Video Mapping Preview
€129.00 Add to cart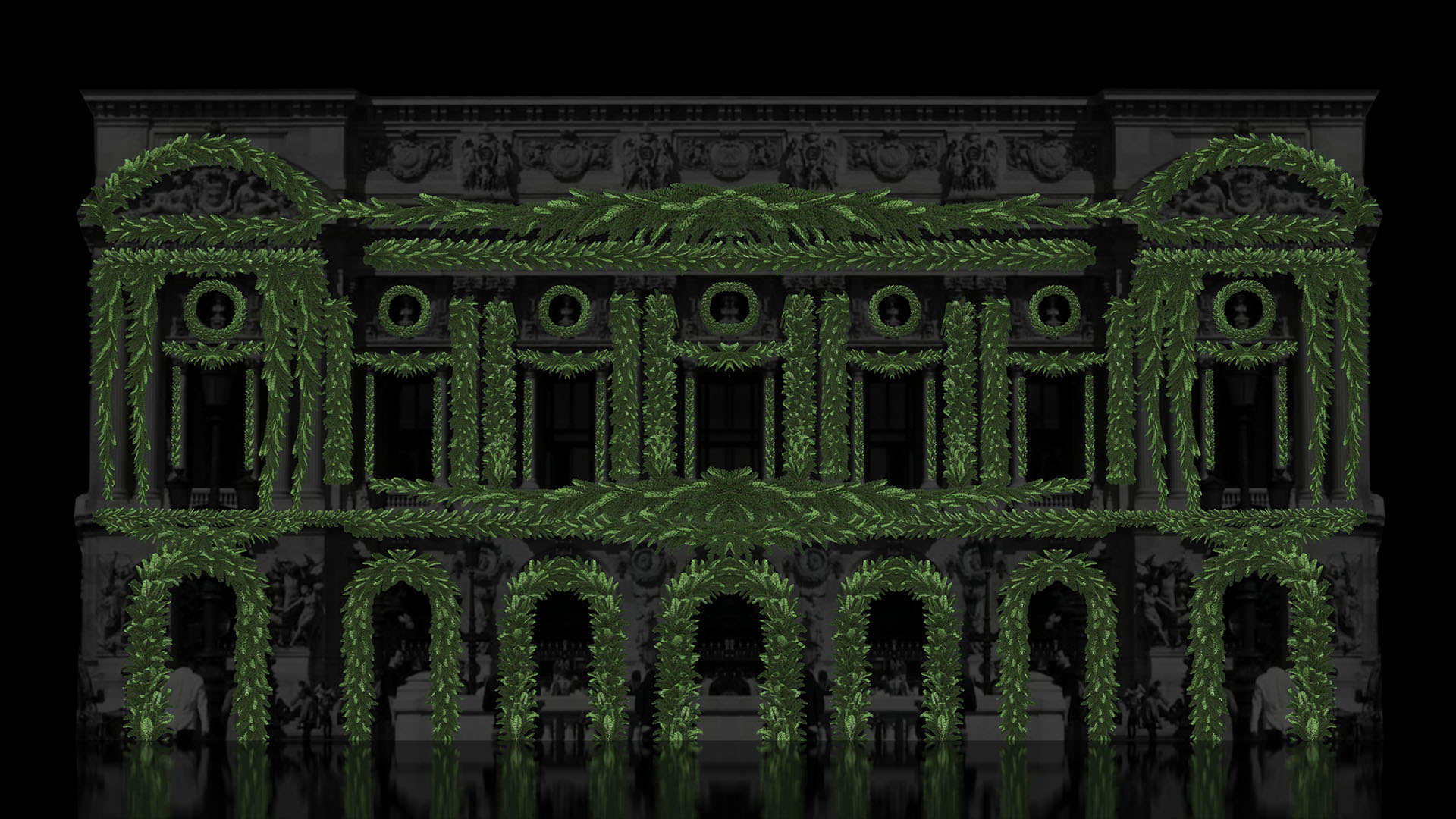 Video Tutorial Preview
After purchase Video Mapping Loops Pack we will send You a confirmation E-mail with access to download. Video Mapping Store – an Official Video Stock by LIME ART GROUP.  After Purchase any Video Mapping Loops Pack we will give You an access to download free VJ Loops. Get more with LIME ART GROUP: Only for Video Mapping Store, LIME ART STORE and VJ Loops Farm Customers!
---
Exclusive Video Mapping Trends. Perform Your Acrhitecture!
€129.00 Add to cart
Additional Information
| | |
| --- | --- |
| Resolution | FullHD 1920X1080 |
| Framerate | 29fps |
| Encoding | PNG Sequences |
| Alpha Channel | Yes |
| Looped | No |
| Quantity | 32 |
| Size | 11Gb |
Tags: 1080p, 2018, 30fps, 3d, animation, architecture, architeture, arcs, background, black, building, columns, coolux, d3, displace, displacement, distortion, facade, fallen, fast, fragmentation, fullhd, gray, grow animation, growing ivy, growing plants, hippotizer, impact, ivy, mappingvisuals, monochromatic, outdoor, photojpeg, projection, quicktime, slow, videoart, vimeo, visuals, walls, windows, wireframe, youtube