Building Projection Mapping, How, Why and How Much?
Building Projection Mapping, How, Why, How Much?
Building projection mapping allows you to create immersive shows that are larger than life. You no longer need to restrict yourself to 2D / flat projections. Powerful real-time servers allow you to project mystical and whimsical graphics perfectly mapped to the building. Building projection mapping is sure to get you a lot of mileage when done right.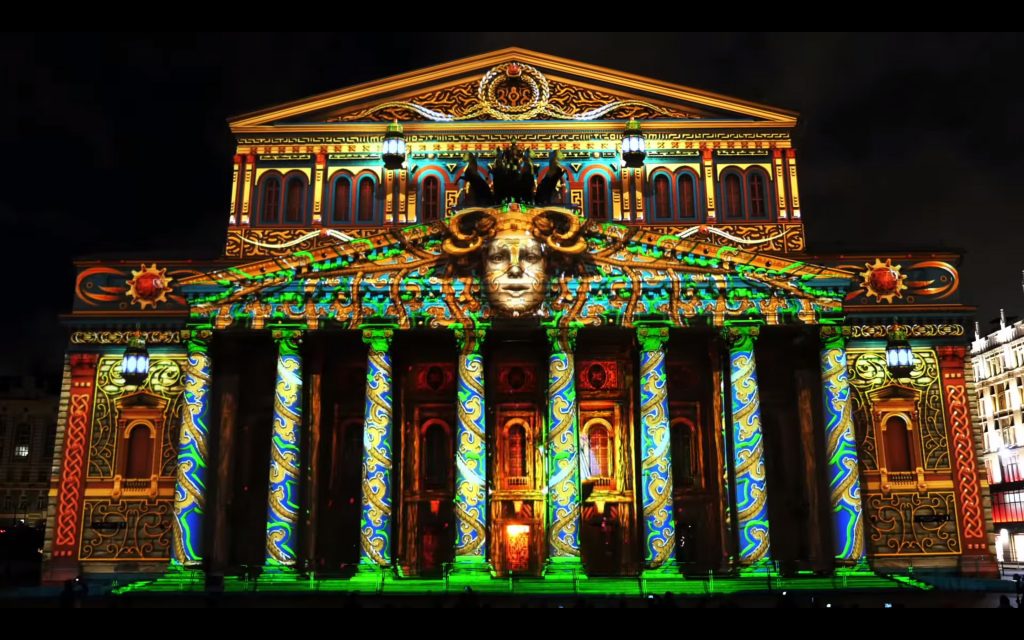 Not only will the people attending the show remember it forever, but you will also drive huge mileage from social media shares, keeping your event alive long after the date.
Are you a visual artist looking to create content for your next building mapping show? Give videomapping.store a visit to get high-quality content that can make your content creation process easier while keeping your content sharp.
Are you an event manager? Or someone who wants to understand more about building projection mapping? Then read on, as we cover what it takes to make a spectacular show.
Let's start you off with some inspiration. iMapp Bucharest has become synonymous with building mapping events.
---
What is 3D projection mapping?
An effective way to transform venues and create awe-inspiring video displays is to make use of creative projection mapping techniques. A simple mapping show will use 2D images mapped onto a flat surface like walls or floors of your venue, thus creating an immersive experience and display content in exciting ways. The amount you immersive your audience is directly proportional to the number of projectors you use.
3D projection mapping takes the game to the next level – by covering any surface, regardless of shape and size, into a video screen similar to cinematic experiences. You can use mega buildings, cars, trees, bridges, just about any surface you can think of that catches light. After that it's all about the content.
Practical considerations for using 3D projection mapping for your event
The two biggest considerations for deciding if 3D projection mapping is right for your event are time and budget. Creating a show that involves building mapping takes a lot of planning, creating content, rigging projectors on-site, mapping content onto the surface (which takes a long time due to the number of projectors involved).
How much time and money you can allocate is directly proportional to the size of the building, the complexity of the projection surface and the content you want to produce. Don't expect to produce a world-class 3D projection mapping project quickly or cheaply.
What's involved in the process of 3D building projection mapping?
Step 1: Laser scan / photograph the building
The main difference between 2D and 3D projection mapping is that 3D projection mapping wraps around the building's shape and contours. If you don't already have an accurate 3D model of the building, you will need to either laser scan the building, or get a talented 3D artist to recreate the building in 3D using photographs.
The construction industry uses specialized hardware for Laser scanning a building. Giving you a more accurate scan for your AV company to reconstruct the building in 3D. Creating a more accurate projection map.
This should be done well in advance, laser scanning can take 2-4 days depending on the size of the building. Then your AV team will need a few days to create an accurate 3D CAD drawing of the projection surface.
After the 3D model of the building is ready. Your AV team or projection mapping specialist can get started making content. But, keep the following points in mind before getting started:
Step 1B: Identify projector requirements
After you have an accurate map of the building you need to create a pixel map that identifies the number of projectors to use and pixel resolutions for content. The number of projectors depends on two factors, the size of the area to cover and the clear distance you have from the projected surface.
The hardware company will be able to provide you a pixel map and pixel resolution once you hand over the 3D drawing and identify the maximum clear distance you have from the projection surface.
Step 2: Use the audience perspective
The angle at which your audience will view the projection is very important to keep in mind.
Keep the audience's view in mind when making the content. Creating it from their viewpoint will give the best 3D experience.
For example, the audience usually looks up at a building from the ground. The video render should emulate this viewpoint.
The AV company will construct the digital architecture of the projection mapping surface. Then identify a position for the render camera from the audience perspective. You can use this viewpoint to create content either by the AV company or an external content creator.
Step 3: Create the content
This is self-explanatory, once you have all the research done. This can be anything depending on your brand, audience, event occasion, target audience. You can project story-based videos, graphics, or anything you feel your audience might enjoy.
Step 4: Preview on Media Servers (optional)
You can use a media server to preview the content. Loading the movie file and applying it to the projection texture map, allows you to see how the content reacts with the building's topography.
Virtual projectors can be placed to map out their ideal position, rotation, lens ratio, and other such considerations.
Step 5: On-Site Mapping
Finally, onsite the projection mapping specialist will not work tediously to make the digitally projected image match with the actual topography of the building. This is quite a tedious task with many considerations like projection edge blending, maintaining proportion through multiple projectors, vertical and horizontal alignment, the intensity of light, among others.
It's best to start setting up projectors and mapping 2 days prior to the event, more if the building is really large.
High-end media servers are using to synchronize multiple projectors to run video at the same time. They are used to wrap the projection to match the surface and finally to control the show.
---
The future of projection mapping
3D Projection mapping is an evolving field, as technology develops so do the possibilities of playing creatively with projection mapping techniques. With real-time graphics server, that can render content in real-time, to interactive sensors and motion tracking technology. Projection mapping can use multiple technologies to create endless possibilities.
From real-time tracking to large scale immersive environments, projection mapping is sure to keep growing in the years to come.
---
Interested in learning more, take your game to the next level with tutorials on VJing, Projection Mapping, Content for Events and more with Lime Art Group.
VJLoopsFarm.com – wide range of visuals "For VJs by VJs"
Download Exclusive green screen video footage http://greenscreenstock.com/