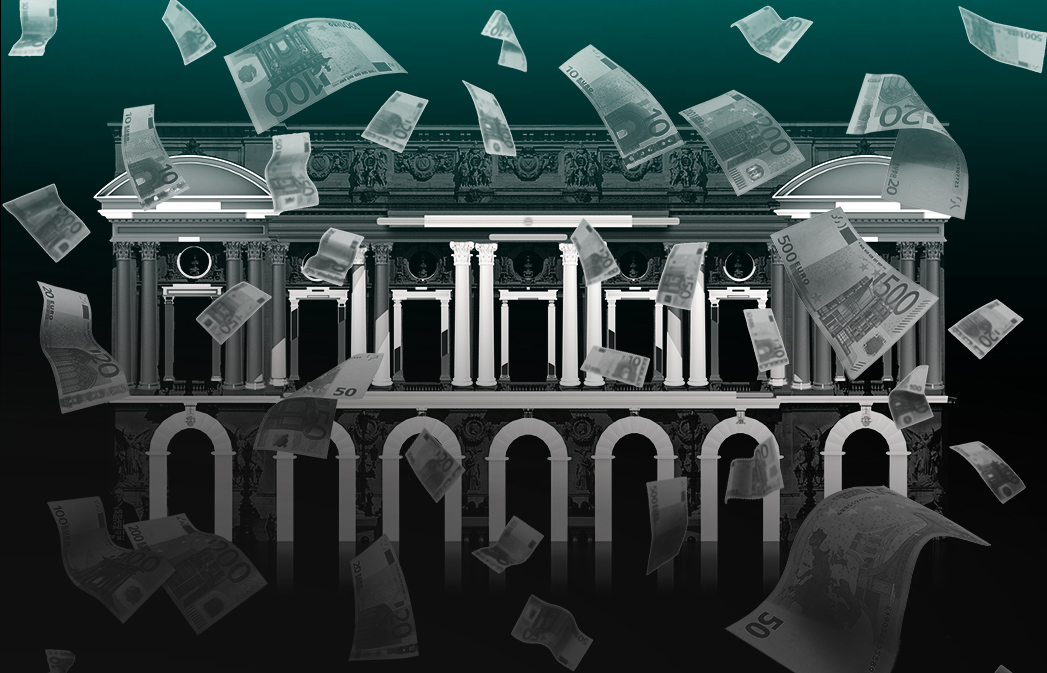 Business Ideas on Projection Mapping
How you can make money on Projection 3D Video Mapping? Top Business Ideas for Projection Video Mapping
Our company has been engaged in video mapping since 2010 and has been involved in events and installations of various formats. We have seen the process of organizing a video show, both on the part of the client, on the part of the supplier, and the final customer – the person who watches your performance. When creating our video content, we always aim at new markets, and help various suppliers, VJs, video mapping companies and event agencies achieve their goals by implementing our creative content for video projection installations. As our experience has shown, there are even individual people, event agencies, who build their main offers and business on our content and our ideas. On the one hand, we are very pleased with this, and on the other, it created the prerequisites for writing this article. Let's think together about what kind of business is possible through the organization of video projection shows. In our previous articles, we have described in detail "What is Video Mapping?" and what "Types of video projection shows" exist. If you still have questions about that, please, read these articles. Now we will begin with simple methods that are clear to everyone, and continue with more complex business ideas, both in the technological process and for understanding.
Video Mapping as a Show
Audio-visual performance is ideal for both presentation and brand advertising. It is mainly used on large buildings, architecture, stadiums or event halls. Very often, show business artists or musicians use such video performances in their tours or concerts. The company FrontFX (ex LIME ART GROUP) published an article "How much does a video mapping show cost". In summary, the average price for companies for 1 minute of video mapping is about 2-4 thousand euros. Create an example of a visual show and suggest it to the artists. The profitability of one such show is at least 20-30 thousand euros. The higher you go and work with more expensive brands or artists, the more the price tag will grow. Every city, wherever you are, has its own artists, its own car dealerships, offer them to make a video mapping performance, because perhaps the director of the car dealership, who is responsible for the presentation of a new car model in his city, doesn't even have an idea what video mapping is. There is a good chance that he will like your idea.For such shows, if we talk about stadiums or architecture, it is desirable to have large and powerful projectors. They are both expensive and not very mobile, in relation to small video projectors. But you can start small. In any case, with proper management, your investment in projectors will pay off in the first 2 years, because projectors can be used not only for your performances, but also you can rent them out.
Video Mapping as an Art Installation
Art is a very, very profitable niche. Every city in every country has its own galleries of modern art and museums. Come up with your own video installation, or revive the pictures of the past. In fact, the rooms in all the museums are almost the same, 4 walls, floor and ceiling… Come up with an installation for these planes, and then adjust it to fit specific walls. Thus, having only one video installation in your arsenal, it can be scaled for different museums around the world, which are always in search of a new experience that will attract new customers and visitors. In addition, in this format, your content can be promoted by the franchise. You can earn good money by selling it to different countries. Or work directly with museums, receiving a percentage of the sold tickets – depends on your agreement. In general, the gallery and museum business is an interesting market, where you can grow not only as a BUSINESS, but also as an ARTIST.  The technical solution here is a little more complicated than in architectural mapping, namely, in setting up several projectors at the same time. However, this can be learned. Frontskill creates online courses on the topic of projection video mapping, and if you are interested in this and looking for new knowledge, see the list of their video tutorials.
Video Mapping as a Decor
This idea will be interesting for those who don't want to burden themselves with heavy, oversized projectors, as in the case of architectural video mapping in the show format. What can we decorate? Public spaces, bars, restaurants, clubs, event-halls, banquet halls. Video projection decor can be created as a one-time event, such as weddings, corporate parties, birthdays, or as a permanent installation, decorating the interior with video projections. The light of the video projector, bouncing off the wall, creates a pleasant illumination, much softer and more gentle than contrasting LED screens. Therefore, video projectors in the interior can be used as lamps. But since it is still a projector, not a lamp, it makes it possible to broadcast information and advertising content in addition to decorative video content. Project new dishes and menus, advertise new events, or broadcast internet and TV channels. Many restaurant owners do not understand that this is even possible. As a person who is engaged in video mapping or is just starting out, you can imagine this. And for an ordinary owner or director of a restaurant or café, the concept of video mapping is a terra incognita…
Just create a presentation. If there is no ready-to-use, implemented project, create a 3d visualization, show that it is possible. Video projection is dynamic, the content can be changed for almost every event, or a new menu, creating commercials, thus while implementing a one-time permanent installation of video projectors, you still get a client who will constantly order video content, commercials.
Video Mapping as an Advertisement
Here we will look at creating a permanent video mapping projection on the architecture for broadcasting ads. We are talking about exterior video advertising. I think you've all seen big boards in your city, or video boards for ads broadcasting. Also in some cities, you can see a video projection on buildings, just on the wall, (without mapping) but also for broadcasting advertising messages. That means, that the technical implementation of such a project is possible. We need a powerful projector, a tower, with protection from vandalism, and template video mapping content for a specific building, facade. The point is that by creating beautiful content, mapping for a specific architecture with the addition of 3d effects will attract the attention of people passing by on the street, and as a result, the ad conversion will be higher. Most of the buildings are roughly similar, with the same architectural elements. We created animated sets and collections of content to create 3D effects, change the geometry of the building, and emphasize facade objects. In any case, advertising is in demand in any city. One projector is not an LED screen, it is more mobile. And it can be installed almost anywhere in your city. I think you understand that the closer to the center, the more expensive your advertising will cost.
Video Mapping for educational institutions
Part of it's also decorative video mapping in its own way, but in its focus on the client, a completely different market. Creating video projection mapping, sensory visual rooms in schools, kindergartens, educational institutions, hospitals, orphanages, health centers is a new format of interaction with video projection. Projection sensory rooms allow you to: 
Stimulate sensory sensitivity and receptivity, 

Encourage people to learn and explore the world around them, 

Reduce fatigue and neurotic disorders, 

Activate your creativity and develop your imagination, 

Create a positive emotional background. 
When small children learn the world not through characters in a mobile phone 10×5 cm, but with characters or training objects in front of them and in their full height, the perception is quite different…. This implementation requires projectors, interior mapping software, and content. The right content, for children education. I must say that club content, or collapsing walls are not very suitable here.
Video Mapping like a Showcase
The use of projection design in the format of shop windows is a new trend. However, such an installation can only work in the evening or at night. Create layouts, examples of showcases, place a mannequin beautifully, a background and several geometric objects, podiums. Visualize it, show it to your customers. Dynamic video projection can attract the attention of customers. Here, if you use a transparent film and install it on the glass, you can achieve the effect of a hologram. On the technical side, the solutions are very simple. First, this may be interesting for fashion brands, because almost every quarter they have new fashion collections.
Video Mapping for a Wedding
A few years ago, we created the world's first cube projection content for mass use. A year later, using the same idea, method and technology, we created video content for projection on the wedding cake. We had our first customers, and were very surprised and happy when we realized that some of these customers had built their entire business on this, and began to offer this opportunity as their main service. Video mapping on the wedding cake can be a good presentation for the newlyweds and all the guests on the wedding day, as well as a wonderful decorative light installation in your interior. The technical solution and installation are not complicated. All you need is just one projector, special software that you can easily learn, and our video content for cakes. As a result, one such performance somewhere in the US or Europe can be sold for 2000-3000 Euros or more. Imagine how much you can earn in 1 summer season.
Video Mapping for Restaurants
An interesting process that involves viewing content before eating. Such projects have already been created in the United States, the United Arab Emirates and China. The complexity of the implementation, as it seems to us, is only in the content. Because the projection shines directly from above on the table. The content here needs to be special. Simple abstract footage or backgrounds are not enough here. You need to do animation with the characters, and immediately think through the positions of people and their perception. Where they will be located and at what angle to look at the projection. This is about the same problem as when implementing video mapping for stadiums. We need to understand what kind of audience we are creating content for, and what kind of cameras. Where in the space the audience will be and at what angle to look.

Video Mapping for Gaming
The future of video mapping is in games. Imagine a Sub-Zero that freezes its opponent, and with it a piece of the building, turning it into ice. Or 3D Pac-Man who run from ghosts among the windows and columns, other elements of the facade. In this sense, Architecture should be like a CANVAS. In the language of game design as a LEVEL. This implementation requires knowledge and understanding of game engines like Unreal Engine or Unity to create such content. In any case, so far, only wealthy customers can afford such a format.
We tried to describe various examples of how you can create a business and earn money using video mapping. We want to say right away that the industry is developing and the limit of this development won't appear on the horizon for a long time. And in any of these niches, a large profit is possible. In addition, video mapping can also be called augmented reality, and in this sense it is much better, from virtual reality or AR reality in its usual sense, since you do not need any gadgets or glasses. You can see the projection, its beautiful light, 3d mapping on different objects. Video mapping is alive!
Create your own Video Mapping Performance
best regards,

Alexander Kuiava
Head of Video Mapping Store
https://alexanderkuiava.com/